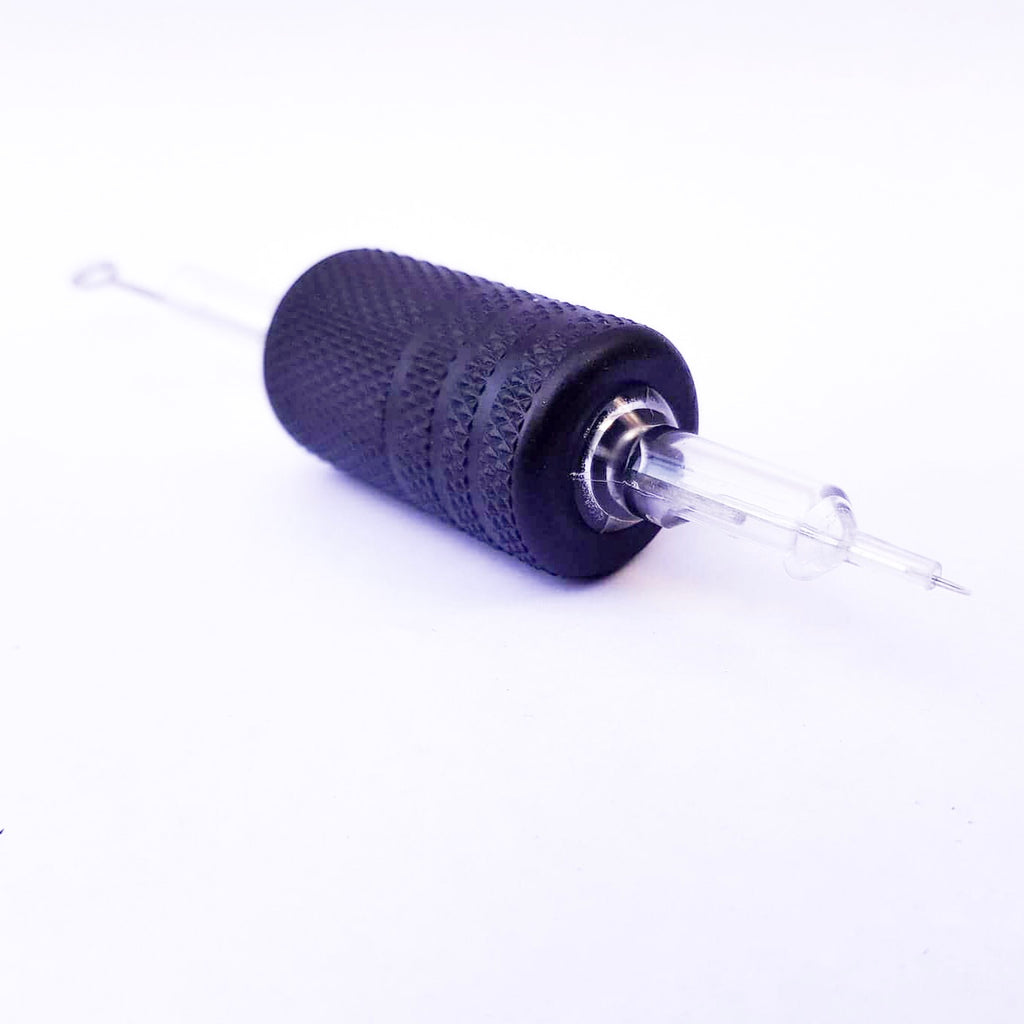 25mm Disposable Tube + Needle COMBOS Black Grip
---
Don't see the size you need? We are slowly replacing our 25mm Tube + Needle Combos Red Grip with these high quality Tube and Needle Combos Black Grip. If you can't find the size you need in black, please check the red ones!
Tired of scrubbing tubes? We hear you.
Thankfully, you may never scrub another tube again, and if your workmates feel the same way, you can retire the trusty shop autoclave if you like too. With our Disposable Tube and Needle Combos, you get just that - a complete tube plus your needle too. The black grip is made of silicone and is a comfortable 25mm wide. Each one is individually blister-packed and sterilised for your convenience. Box of 20.
---
Share this Product
---
More from this collection