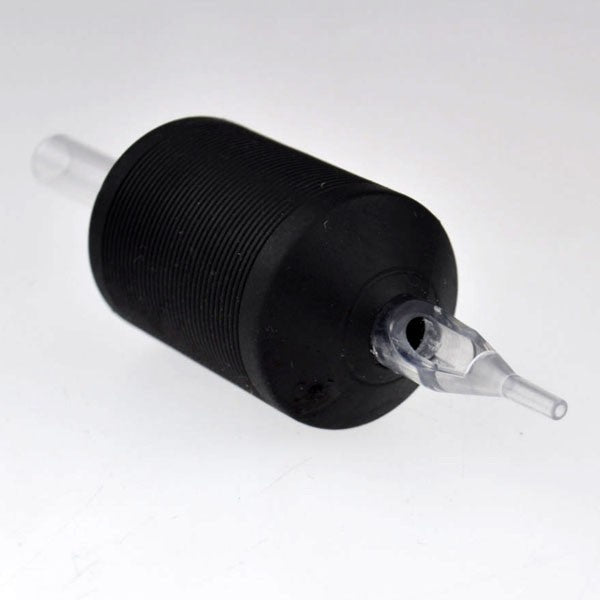 25mm Disposable Tubes - Box of 20 (Black)
---
Don't see the size you need? We're phasing this product out and will only be restocking our 25mm Disposable Tubes - Box of 20 (Red), so click the link to find the size you need.
Our disposable tubes make tattooing that little bit easier because [alas!] with our plastic clear tips, you can actually see your needle. They've also got a soft, coushy black silicone 25mm grip for optimal comfort. Plus, they are super light; keeping carpal tunnel at bay in those long tattoo sessions.

If you haven't already made the switch to disposables, you're going to love the convenience of single use equipment... and never scrubbing tubes again...

DIAMOND TIPS: If you're doing a lot of linework, like geo-style, and anything that requires extreme precision, then it might be worth trying out a diamond tip tube. With a diamond tip, your needles will sit super snug at the bottom of the tip, with even less movement than a traditional round tip.

You get 20 single use, pre-sterilzed, blister packed tubes in a box.
---
Share this Product
---
More from this collection