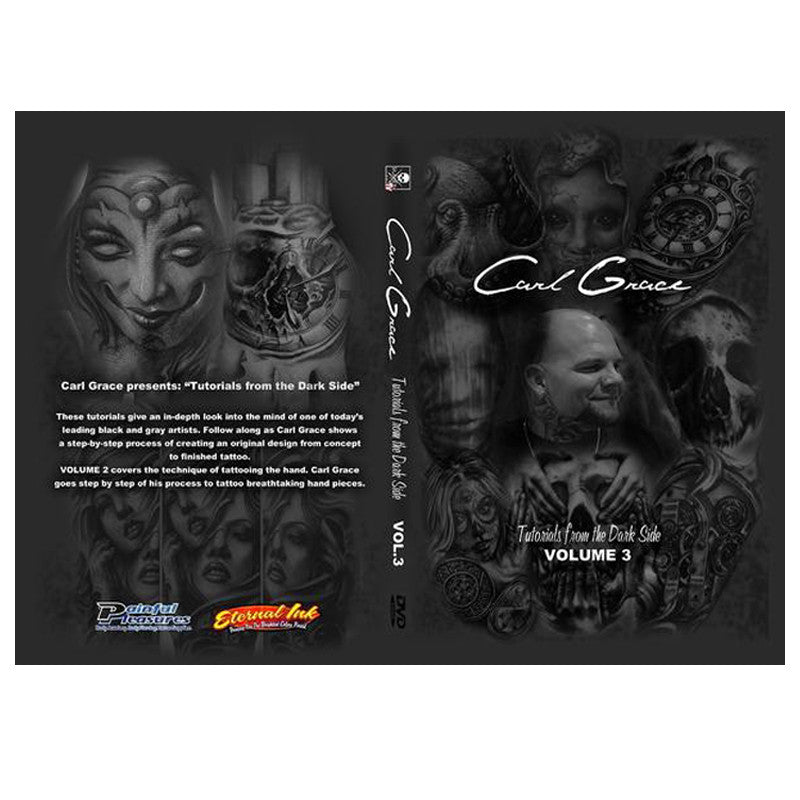 Carl Grace - Tutorials From the Dark Side V3
---
First, if you're not familiar with American artist, Carl Graces work, you need to start following him on Instagram (@carlgracetattoos) or Facebook now.
OK- now that we're on the same page and you are familiar with his incredible black and grey tattoos, you should know that Carl's life philosophy is, "Do nothing halfway. Pursue your passions, ferociously." You will get a look into this mindset in this DVD.
The best way to improve your artwork is by learning from the best. Carl's tutorials allow you to follow along as he shows you his step-by-step process of creating an original design from concept to finished tattoo. With his shared knowledge, you can incorporate his tips & tricks into your tattooing, improving your art in no time.
---
Share this Product
---
More from this collection