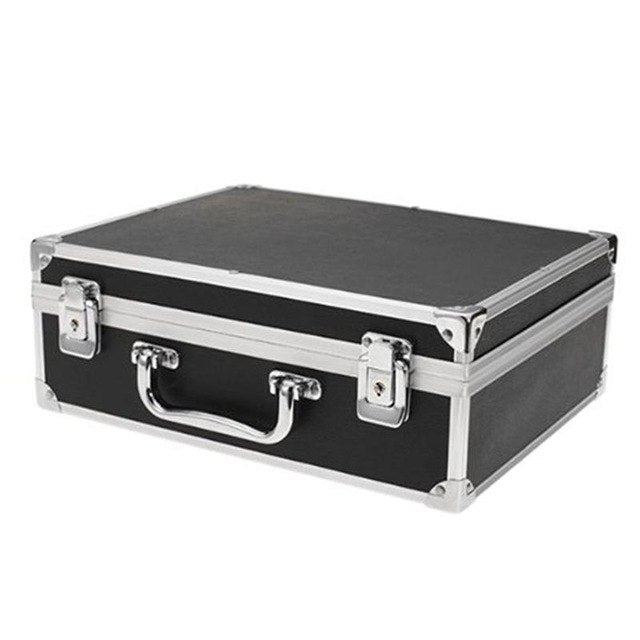 Lockable Tattoo Kit Travel Case
---
Your tattoo supplies can be your lifeline... so it's important to treat them with care. If you move around with your supplies, ensuring they aren't going to get bumped, knocked or the like, should be a top priority. 
This lockable tattoo travel case will keep your supplies safe from bumps and knocks, but it's also super light!
This case features two compartments inside so that you can keep things organised. There is also a foam insert that you can customise for your machines. The inner lid has been fit with eggshell foam to ensure everything is safe and sound. It's lockable too and comes with two keys. Each outer corner of the case is finished with metal corner protectors.
Size: 31cm x 24cm x 12.5cm
---
Share this Product